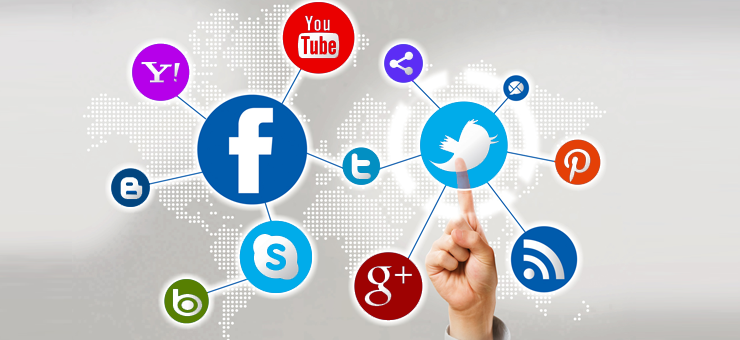 "I went to medical school to be a doctor. If I had wanted to be a marketer … I would have gone to business school."
I recently came across this post by a physician.
I can empathize with this doctor; growing healthcare requirements and falling reimbursements have already embroiled physicians in more administrative work. Yet, I wonder if his dislike for marketing might be a missed opportunity to do more for his practice.
There is irrevocable evidence that practice's online presence and physician ratings do play an important role in attracting new patients. And if done wisely, even a little can go a long way in improving the business side of your practice.
Let's face it; being an independent physician means that you own a business and it must be treated as such in order to maintain profit. When a single revenue stream isn't working in a business, you add additional streams; diversify your offerings, in order to generate more profit.
Then why miss out on social media as a possible revenue stream?  Is it because of our general psyche that physicians who employ marketing strategies are those whose work does not speak for itself? If that was the case, companies like Apple would not be spending billions of dollars every year to market their brand.
If investing time is the only issue that stops you from taking advantage of the social media storm, below we list some time saving activities that you can do to build your presence on social media, improve online rankings and engage with your existing patient base.
1.       Create a website for your practice
Contact your EHR vendor regarding the possibility of creating a website around your patient portal. Most EHR vendors offer the patient portal for free and can provide an additional service of creating your website at a nominal fee.
If the vendor does not offer this service, inquire from them about the regulations and compliance issues that must be followed for a medical practice website. Then outsource it to a company that specializes in creating medical practice websites.
Do ensure that your website is responsive which means that it can be properly accessed via mobiles, tablets, laptops and desktops alike.
2.       Engage with patients on social media
A recent survey showed that 41% of people accepted that social media affected their choice of a doctor.  Thus, do not underestimate the power of this medium.
We would recommend regularly posting useful industry specific (not company specific) content to engage users into discussions. The number of likes, comments and the total number of fans would help gauge how engaging your social media page is. General healthcare videos, articles and research data of medical tutorials, healthcare conference findings and updated healthcare laws are examples of content practices use.
It is also a good medium to take patient engagement a step further.  Many practices post their success stories and notes from patients in addition to explanations of procedures and treatment options on their Facebook page. It's also increasingly common for gynecologists to take personal interaction a step further and post photos and videos of newborns.
You should also use the outreach tools available on these sites to see what works and determine what the audience is sharing, and what time are they doing so.
Read more: Use social media to make your presence known
3.       Own your online listings, rankings, and reviews
Doctors often overlook patient rating and review websites simply because they take time. What they do not realize is that dedicating 5 to 10 minutes per day to such sites is a massive avenue for retaining existing patients and for attracting potential ones.
Read more: Should physicians care about online rating and review websites?
4.       Be responsive to comments and reviews
Negative reviews tend to breed more negative reviews and three negative comments with no response from the practice can quickly balloon into 10. If you quickly respond to a negative review, it greatly reduces a chance of another negative review.
To receive updates on reviews, claim your online listing by registering with these sites so that an update is sent to you every time a new review is published. Do remember though to always be respectful, even while responding to negative reviews.
Be careful not to include any protected health information in your response. Also, do not confirm or deny if a particular reviewer is your patient.  When responding say something like "if you are a patient, we apologize for the miscommunication."
Encourage your patients to post reviews on verified patient review sites. More often than not, your patients have great things to say about you, they just need a reminder to do so. And their feedback can improve your overall ratings.
With the right strategy in place, doctors have the most to gain by properly using online media to market their practice.
Are you a medical professional using online media to build a network and gain credibility in your field? What tips or tricks have worked to jumpstart your social media marketing efforts? Please share your insights in the comments below.