As the healthcare ecosystem continues to change for the better, patient satisfaction has become more important than ever. Not only are patients now more involved in their healthcare decisions, but they also find themselves at greater financial risks associated with care. They are more likely to compare practices in terms of healthcare services, which means that patient experience may be the most critical determinant of practice growth and sustainability!
With the establishment of measures like the HCAHPS survey, practices are obligated to report patient experience. Research reveals, however, that optimal patient experience is more than just a compliance requirement; it actually brings sustainable financial benefits for practices.
In a recent study carried out by CureMD, we hypothesized that good patient experience is directly proportional to practice growth. To identify patient expectation trends, we analyzed patient reviews for 30 medical practices in New York City. We calculated patient volume increase for three review score brackets: 2.0 to 2.9, 3.0 to 3.9, and 4.0 to 5.0.  Interestingly, it was found that practices with the highest average review score tend to grow patient base by a whopping 42% over the lowest review score!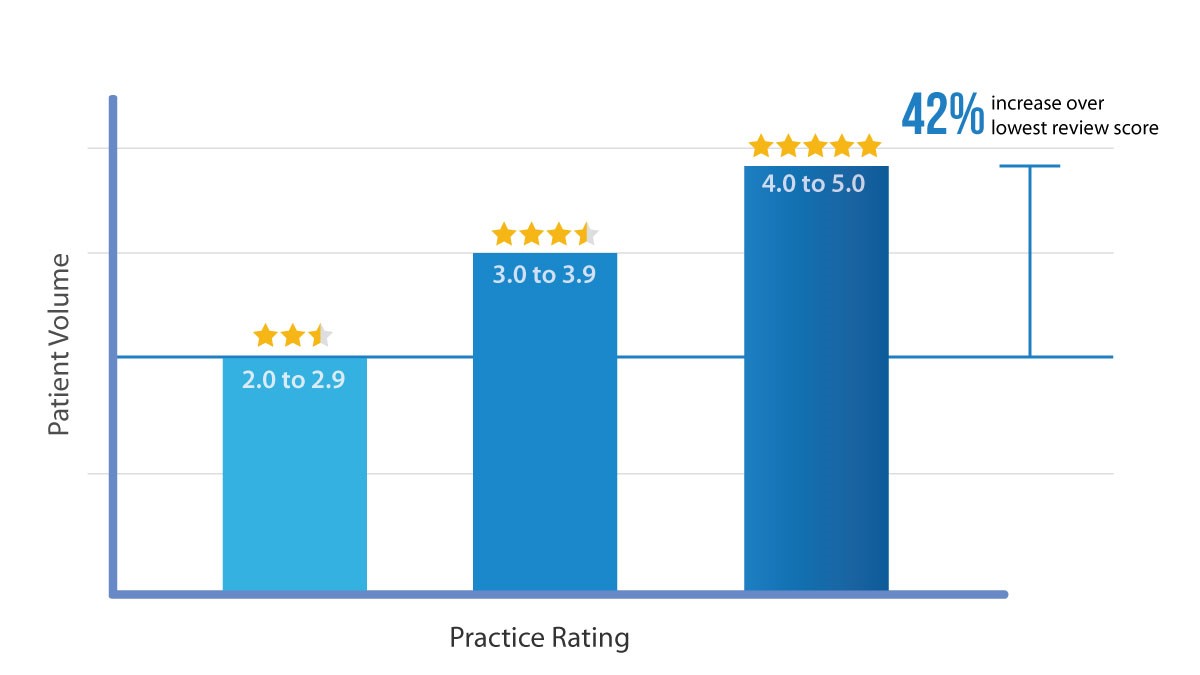 This goes on to show the immense importance patient experience holds when it comes to practice success and sustainability. Fortunately, the proliferation of internet technology in the healthcare space has enabled practices to align with what matters most to the patients.
Common Patient Complaints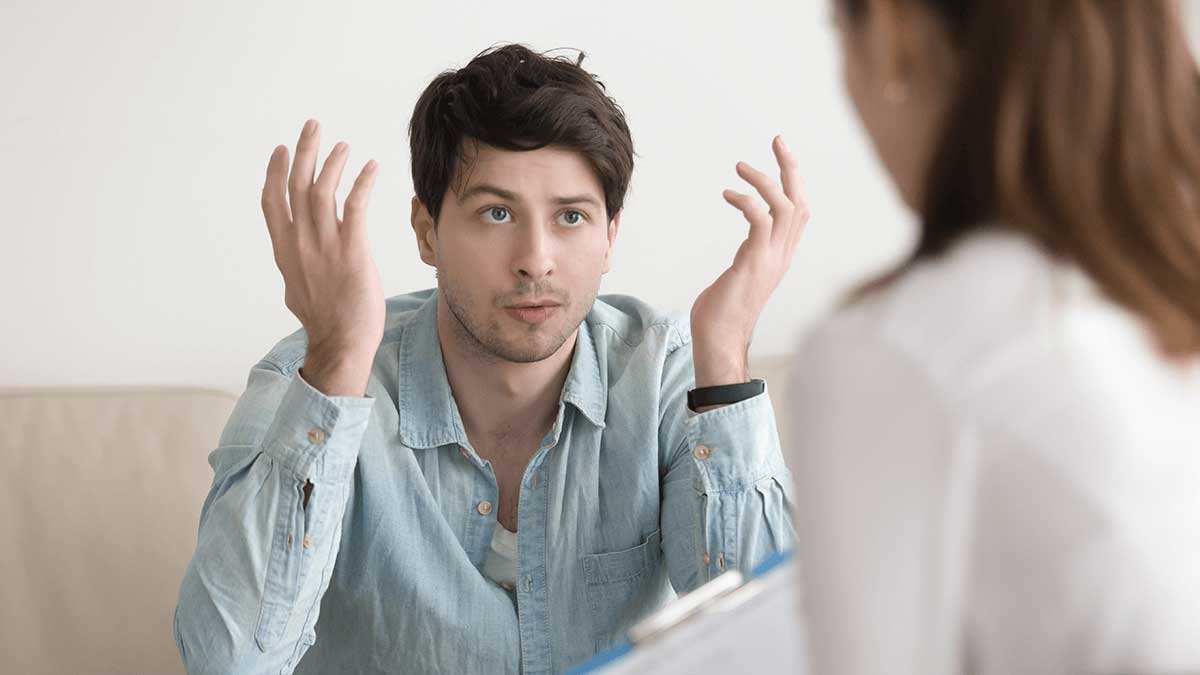 Patient experience is the amalgamation of a patient's interactions with all spheres of care within a practice. A 2014 research¹ on over 88,000 patient complaints found that about 35.1% of complaints were about the management of healthcare organizations, 29.1% about patient-staff relationships, and 33.7% about the quality of clinical care.
A John Hopkins research² highlights the following top patient complaints:
Lack of clear communication
Not being updated on important administrative information
Not being educated and updated on medical condition
Lack of professionalism from practice staff
Feeling unengaged
A significant area that repeatedly surfaces in patient complaints is payment collection. As proven by contemporary research³, patients are unsure of the amounts they owe, whether to pay to providers or to insurance companies, and even whether their bills through medical billing are correct! 80% of patients prefer their doctors to assist in managing financial responsibilities, including clear communication on billing and insurance coverage.
Patient Experience in Collections
Particularly during collections, patient experience is critical because it controls several potential practice challenges:
Good patient experience leads to lower readmission rates.
Satisfied patients have much lower rates of opting out of treatment.
Poor patient experience leads to lower reimbursements.
Dissatisfied patients are more likely to switch provider.
The Significance of Patient Experience in Healthcare Collections
Good Practice
First and foremost, providing patients with a positive collection experience is simply a good practice. Health systems can be considered ethical and progressive when they ensure engaging and integrated care, while also anticipating needs and providing for them. For any righteous provider, quality patient experience in collection should be the bottom line of sustaining a practice.
Financial Advancements
Owing to changes in technology coupled with federal and state compliances, it so happens that the costs of healthcare now fall more on the patients than on insurance. Patient liabilities are continually on the rise, which has further led to issues such as complicated billing requirements, frequent rejection of claims, and ultimately low profitability. In this scenario, streamlining patient experience with the collection is arguably the most effective way to avoid delays and discrepancies in collections.
Transparency for Millennials
Interestingly, recent research has also found that what millennials expect from healthcare is drastically different from the expectations of prior generations, which means that patient experience strategies of the past may now be entirely outdated. 65% of patients have said that the cost transparency is critical in their overall satisfaction, of which 41% are millennials. An alarming 77% worry about healthcare costs being 'unpredictable', which directly reflects on the need to improve patient experience.
Patient Loyalty
Complex, delayed, or unclear collection processes undeniably influence patient loyalty. Nearly 70% of patients say they would prefer providers with a transparent process. With increasing competition in the industry, patients now have myriad options to resort to and are likely to switch in case of unsatisfactory experiences resulting from unmet preferences.
Practice Benefits
It is essential for providers to remember that value-based, patient-centered healthcare that enhances patient satisfaction with collection is not just beneficial for the patient, but also for the practice. Satisfied consumers mean lower costs and increased return rates, and therefore more profits. This further lays solid ground for an efficient collections process.
Optimizing Patient Experience in Collections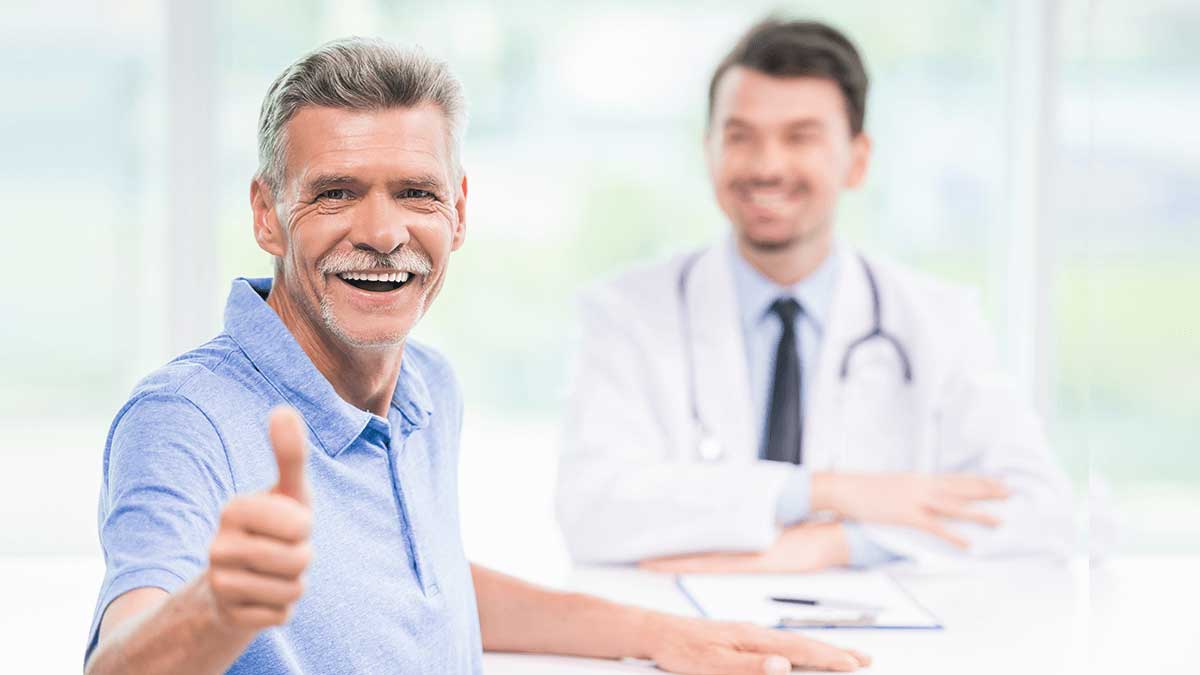 Collections can be streamlined in various ways in order to cater to modern patient preferences:
Creating a self-service culture – Practices are now finding that self-services help with the collection process. Implementing systems like self-service check-in and completing forms before a visit can ensure outstanding balances are paid and updated insurance information is captured.
Adequate Communication – Poor patient experience in collection often also stems from ineffective communication. It is essential that patients are provided with cost transparency and are updated as soon as their benefits lapse.
Claims Scrubbing – It is advantageous to identify and fix billing mistakes proactively. This makes the collections process faster and cleaner, reduces denials, and enhances the overall communication puzzle.
As healthcare financials become more intricate, it is imperative that providers engage both technology and collection experts – since many claims are complex and need manual processing – to enhance patient satisfaction and benefit all stakeholders.
References
Reader, T. W., Gillespie, A., & Roberts, J. (2014). Patient complaints in healthcare systems: a systematic review and coding taxonomy. BMJ Quality & Safety.
Pronovost, P & Hill, J. (2015). 10 most common patient complaints, grievances with hospitals. Becker's Leadership & Infection Control.
Patient Pop. (2019). 30 statistics about patient experience for Patient Experience Week