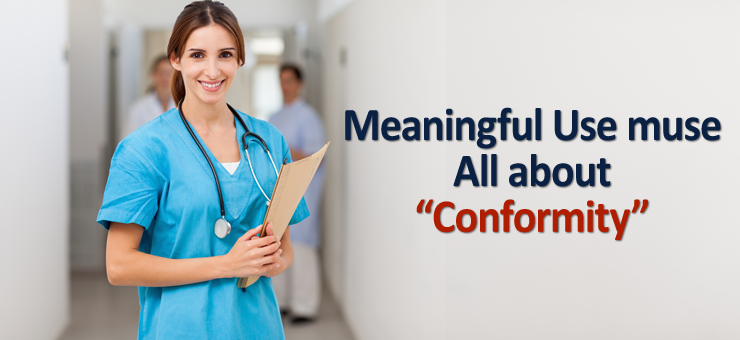 Meeting the Meaningful Use requirements is certainly not for the feeble. They require constant compliance with core and menu objectives on part of the physicians in order to be able to attest for incentive payments. Up until now, many health IT vendors have been able to certify their products under Stage 1 of the Program. But things are changing fast. The first stage is over and the focus is now shifting towards the second stage of the Meaningful Use program. While the first stage was all about data capturing, the second stage demands way much more from both physicians and health IT vendors.
Stage 2 of the Meaningful Use program is all about sharing the data captured in the first stage with all the other stakeholders. It increases the menu and core objectives and demands a lot more of the providers in order to qualify for incentive payments.
However, while Stage 2 presents its own challenges for physicians, health IT vendors are also facing unique challenges of their own. They have to make numerous changes in their products in order to certify for Stage 2. While many of the vendors are already gearing up for the next level, some are just not capable enough of keeping up with the ever-evolving health IT industry.
Recently, I came across this open letter from the president of ComChart Medical Software on The Healthcare Blog. In his letter aimed at the big shots in Washington and to seek sympathy from its customers, Hayward Zwerling explains how they are unable to meet requirements of Meaningful Use Stage 2 and beyond and will only have a product that meets Stage 1 prerequisites.
"ComChart EMR will continued to be certified as a Complete EMR for Stage I Meaningful Use. Unfortunately, we will not be able to meet the Stage 2 (or greater) Meaningful Use certification requirements as these requirements are technically extremely difficult to implement," Zwerling says in his opening remarks.
Listing regulatory changes such as ICD-10, PQRI, Meaningful Use Stage 2 and 3, SNOMED, e-Prescribing, LOINC, Direct Project, health information exchanges, Zwerling says such mandates require a lot of resources, which small EMR companies like ComChart do not possess.
Zwerling also talks about how comprehensive research studies show EMRs do not actually improve quality of care in real world. This statement is again something which may be true for ComChart, but certainly cannot be mistaken as an industry standard. Research studies undertaken by HealthIT.gov show:
92% patients happy when their doctors e-Prescribe
90% patients report they rarely going to the pharmacy in person
76% patients report obtaining medications had become easy
And these are only a few facts. If you visit the link and read in detail, there are numerous benchmarks which show that Electronic Health Records have indeed improved quality of patient care. Additionally, EHRs have helped bring down costs associated with various treatments and significantly reduced near-miss medical events.
Zwerling also says that due to the Federal and State government's policies for implementing an "unproven health information technology agenda", they will likely suffer in terms of their market penetration despite having a 'desirable' EMR. Again, this is something that is completely written with an objective to convince masses that a good EMR is all what you require – even if that EMR does not meet any regulatory requirements.
But here comes the best part. Zwerling claims that their product, ComChart Ambulatory EMR, has the highest score in the 1-10 physician group classification and had the "highest" product quality rating. Let me bust this myth for you. KLAS Research has not reviewed ComChart Ambulatory EMR at all! Let alone giving it the "best product quality rating". In fact, the best 2012 KLAS award for product rating went to Epic Ambulatory EMR.
This is what my aim for writing this blog is. Do not be fazed by what any one is claiming until you have the tools to objectively make a decision for yourself. Small EMR companies will go to all lengths to prove how 'good' their product is – without any certifications. Like Stephen King says, "The trust of the innocent is the liar's most useful tool."