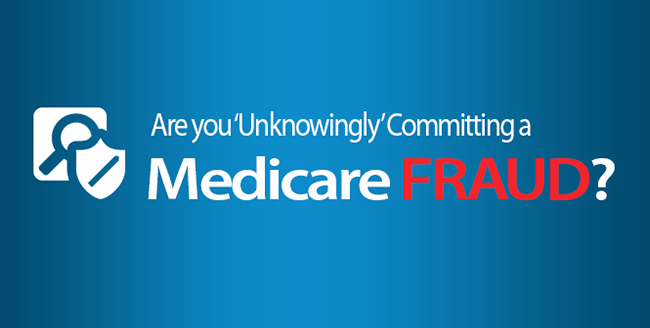 243 individuals including physicians, nurses and other licensed medical professionals charged for approximately $712 million in false billing.
A few months ago, on this very blog, we told you about OIG gearing up for a historic round of audits. Though our main concern during that time was the safety of Protected Health Information, recent developments indicate OIG's intention of scrutinizing much more than PHI alone.
Be advised, this does not mean HIPAA is of secondary importance. It only means you need to undertake a more comprehensive summer cleaning in your practice than we originally thought.
Medicare Fraud Sweep- Why the State Means Business? 
A nationwide Medicare fraud sweep is underway, under which physicians will be penalized for various health care fraud-related crimes, including conspiracy to commit health care fraud, violations of the anti-kickback statutes, money laundering and aggravated identity theft.
With the verdict on King vs Burwell in favor of the government, the state's efforts to cut down healthcare costs while simultaneously funding subsidies and the expanded Medicaid program have been rejuvenated. The state has a point to prove and will drill down hard on perpetrators.
In HHS-OIG Inspector General Levinson's own words :
"Health care fraud drives up health care costs, wastes taxpayer money, undermines the Medicare and Medicaid programs, and endangers program beneficiaries.."
In the latest Medicare Fraud sweep,  243 individuals, including 46 doctors, nurses and other licensed medical professionals in 17 districts have been penalized for their alleged participation in Medicare fraud schemes involving approximately $712 million in false billings. More than 44 people were charged for abusing Medicare prescription drug benefit program known as Part D.
In addition, the Centers for Medicare & Medicaid Services (CMS) have also suspended a number of providers using its suspension authority as provided in the Affordable Care Act.
These people were accused of billing for equipment that wasn't provided, for care that wasn't needed, and for services that weren't rendered.
"The alleged were found guilty of submitting claims to Medicare and Medicaid for treatments that were medically unnecessary and often never provided.  In many cases, patient recruiters, Medicare beneficiaries and other co-conspirators allegedly were paid cash kickbacks in return for supplying beneficiary information to providers, so that the providers could then submit fraudulent bills to Medicare for services that were medically unnecessary or never performed." (HHS Press Office)
Are Providers Intentionally "Gaming the System"?
Certainly there are cases of greed where physicians or Medicare providers knowingly bill for fictitious patients or for services that were medically unnecessary. However, can someone unintentionally do something that lands them into trouble with the Medicare Fraud Strike Force?
Many providers manipulate the system by exaggerating the condition of the patient, reporting symptoms they did not have or by  changing a patient's billing diagnosis to help patient secure coverage for needed care.Though it might be an altruistic gesture on your part necessary to circumvent arbitrary and even cruel decisions of third party payors -government prosecutors will take a very different view. Unlike criminal law "intent" will not decide your fate, negligence will.
Inappropriate billing workflow is another area that can lead to fraud. In many practices across the country, billing under physician's NPI is very common even though the service is rendered by a PA or NP. Though you can bill under a physician's NPI you have to meet a certain criteria to do that. If you are billing under the physician's NPI number, make sure the encounter meets 'incident to' criteria."
Waiving Copays: Different states have different policies as to what constitutes insurance fraud, and in some locations, waiving copayments and deductibles might qualify as fraud. Be aware of your state's regulations, and review your policies and procedures. If you routinely waive these charges or offer "insurance-only," you're not only potentially hurting your practice's financial health but also potentially committing fraud.
Physician documentation in today's day and age, with EHRs helping you create a complete note in just a few clicks or by importing past notes without appropriate edits, also qualifies under fraud. You must make sure the services you document are actually provided and medically necessary for the treatment. Merely providing documentation to "up-code "will not only lead to claim denials but also flag you for insurance fraud.
Remember: "If it's documented, it must have been done"
To learn more about the perils of "over documentation "and "how" to avoid it in your EHR, view our webinar "Must Know Secrets for EHR Documentation" below.