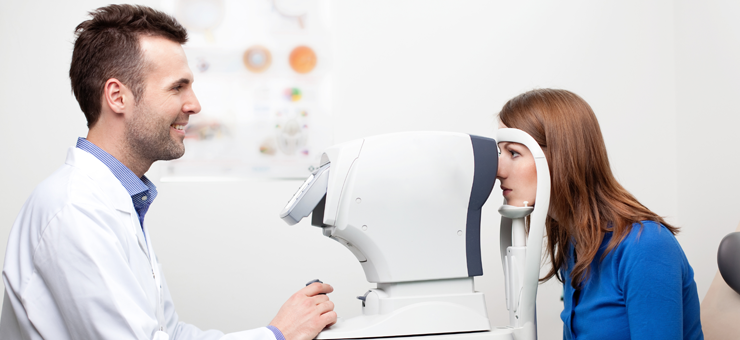 Optometrists specialize in eye care services and carry out necessary procedures to examine eye to detect any problems or issues. Besides this, they also carry out various tests to detect eye diseases like glaucoma, myopia, etc. and also diagnose the effects of diabetes, high blood pressure and other related problems. For treating different types of eye related diseases, they may prescribe suitable drugs.
There is a gradual increase seen in the demand for quality optometric treatment because of these factors:
Poor or unhealthy diets
Harmful sun rays
Frequent or sudden changes in lifestyle- making it more hectic
Sitting for long hours in front of TV/PC
All the above mentioned factors contribute towards excessive strain on eyesight of a person. The best way in which you can protect your eyes and maintain perfect vision is by visiting a professional and reliable optometrist at regular intervals of time for a routine eye check-up.
Studies have revealed that people usually avoid visiting an optometrist for an eye check-up until they face:
Problems in reading books/magazines due to blurred or hazy vision
Difficulty in properly reading billboards or street signs
Watery eyes
People who generally face this type of problem should immediately see an optometrist. An optometrist will examine your eyes and diagnose eye related problems. They correct vision-related issues by suggesting lenses and similar type of optical aids. They will usually prescribe contact lenses or eyeglasses. For carrying out eye related surgery or tests, they make use of different types of optometric equipment, such as:
1.       Exam chair: It is an important piece for optometry practice, as patients are made to sit on this chair during an eye examination to diagnose any eye related problems or diseases. It is the most expensive equipment required by optometrists. The number of exam chairs required by optometrists depends mainly on the size of their practice. Several online medical suppliers offer used exam chairs at the most discounted rates.
2.       Keratometer: This optical device is used by eye care specialists to measure the curvature of the anterior surface of the cornea in your eye and this instrument is also better known as ophthalmometer. It is mainly used for diagnosing the presence of astigmatism and to determine its degree and treatment. This medical equipment also assists eye surgeons in carrying out certain surgical procedures.
3.       Chart projector: It is basically an AC-powered device used by an optometrist. It is intended to project an image of screen to carry out vision test. This projector then creates images of symbol charts and letters used during a patient's eyes examination. The patient is then made to read the projected letters on the screen through a series of lenses allowing optometrist to evaluate and assess vision needs.
4.       Phoroptor: It is an instrument used by eye care professionals for carrying out an eye examination that comprises of different lenses used for refraction of eye during sight testing process. This in turn measures an individual's refractive error and determines his/her eyeglass prescription.
Thus, it can be said that each of the equipment has a vital role in medical industry and allow eye care professionals to offer the best services to patients.