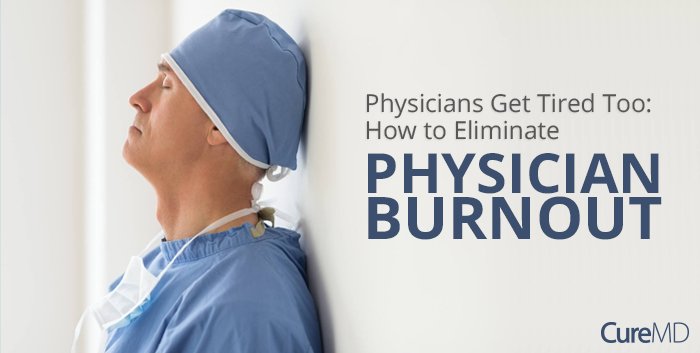 Exhaustion, mental stress, and emotional strain are part of practicing medicine. It becomes physician burnout, when practitioners feel emotionally and physically drained, even detached from their profession. This often leads to resentment towards their jobs and patients, as well as symptoms of depression.
Physician burnout is highly common. Researchers found that 37.9% of physicians were in a state of burnout while only 27.8% of people in a non-physician control group were suffering from the same condition. Approximately half of physicians that took part in the study reported at least one symptom of burnout. This undesirable situation has several potential consequences including tardiness, absenteeism, and resignation, which would result in lower quality healthcare and a shortage of healthcare providers.
In order to tackle physician burnout, physicians and organizations both have to make an effort. After recognizing signs of burnout, physicians must shift focus to their physical and mental health, improve their social interactions, spend time away from work, exercise self-compassion, and redefine the purpose and significance of their work.
Similarly, the organization must take steps to prevent physician burnout by providing on-site exercise and self-care options, encouraging informal meetings and time off of work, providing communication skills training, acknowledging employees, and celebrating the joy and positive impacts that result from their work.
Implementing these initiatives will decrease the chances of physician burnout and hopefully increase satisfaction and engagement. To read more, click here!