Physician Burnout or EHR Burnout: A leadership role you aren't trained for
Forty-two percent of physicians say they are burned out and they cite burdensome electronic health records (EHR) as one of the main reasons for it. It doesn't matter if they are self-employed or employed by a health system, are male or female, are a primary care physician or a specialist; all too often, onerous EHR systems are reported as the root cause of burnout and dissatisfaction. It's time to solve this seemingly intractable problem with powerful, intuitive technology that gives clinicians the formidable tools they need.
The most recent Medscape survey, of more than 15,000 physicians from 29 specialties, discovered that more than half (56 percent) of the physicians who reported being burned out, cited an excess of bureaucratic tasks as the cause. One-quarter of them named EHR specifically.
A second study, of nearly 4,200 practicing physicians in Rhode Island, confirmed these findings. Published in the Journal of the American Medical Informatics Association (AMIA), the study reported that 26 percent of respondents (1,792 physicians) reported burnout.
Read More: 6 Simple Ways to Reduce the Administrative Burden in a Practice
Ninety-one percent of the respondents were EHR users, and seventy percent of them cited EHR as the cause of their stress.
According to the study:
Those who report having poor or marginal time for documentation are 2.8 times more likely to burnout
Those spending moderately high or excessive time on EHRs at home, are 1.9 times more likely to burnout.
Those who agreed that EHRs add to their daily frustration are 2.4 times more likely to burnout.
Burnout matters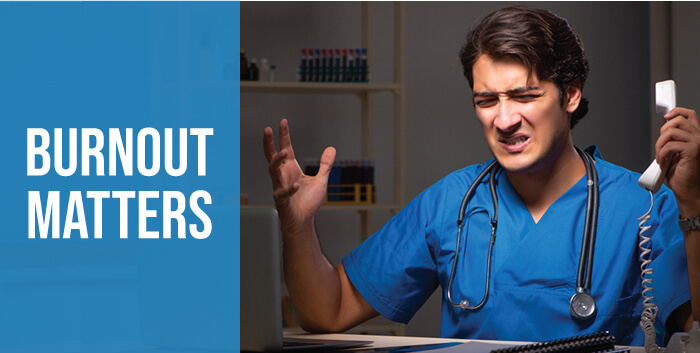 Burnout isn't just a problem for each individual physician; it's a problem for the healthcare system at large. It impacts the delivery of care, physician error rates, and patient care. The AMIA study said physicians who report burnout symptoms have:
Higher rates of turnover
Higher chance of substance abuse disorders
More malpractice claims against them
More errors when treating patients
Lower patient satisfaction rates with their care
Higher rates of unnecessary patient tests and consultations
Healthcare systems feel the impact of burnout as well.
Replacing a physician can cost between $250,000 to a million dollars
Physicians who are burned out may have more absences and lower productivity
There are those who say burnout is on the decline. However, it's hard to ignore the fact that physicians continue to report EHR as a significant cause of their burnout. That is reason enough to address the problem.
Avoiding "unintended consequences" of EHR use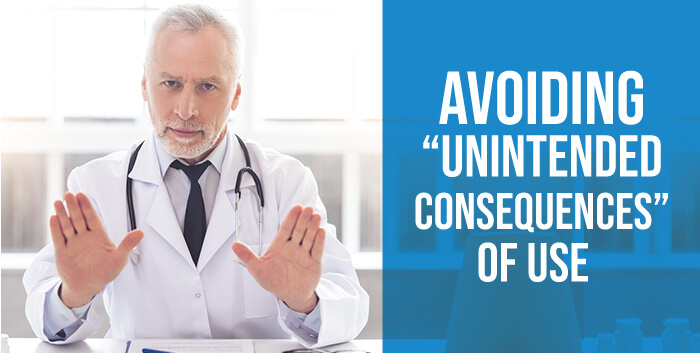 The federal Office of the National Coordinator (ONC) oversees health information technology for the nation, and they have a list of suggestions to help users avoid what they call "unintended consequences" of EHR use. Their guide to EHR use states that, "Unintended consequences result from complex interactions between technology and the surrounding work environment."
Complex interactions should be removed regardless of wherever they are; external to the EHR function or within the system itself. That's where the simplified clinical automation comes in. The best EHR systems are built specifically with usability, performance, and reliability in mind. The developers understand the dynamic nature of medical practice, and create software that makes it easy and intuitive for physicians to fulfill substantial documentation requirements. Great EHR systems are a solution rather than an obstacle between the physician and successful quality metrics – and revenue.
Similar Article: Is Your Practice Perfect or Does It Need Improvement?
Streamlined EHR platforms provide bundled functionality in an intuitive system that makes a clinician's work easier. It should provide complete access to:
Appointments
Clinical reviews
Patient notes
Medical histories
Document manager
The best EHR systems allow physicians to connect instantly with:
Patients
Payers
Labs
Hospitals
Other stakeholders
A simplified, automated EHR system integrates with regulatory and quality metric functions to improve revenue. An EHR system should be:
ONC 2015 Edition certified
MIPS compliant
Ready for Meaningful Use Stage 2 and Meaningful Use Stage 3
Delivered with an ICD-10 guarantee
When these features and functionalities are available, an EHR system becomes truly useful rather than burdensome to the user.
Making EHR a powerful tool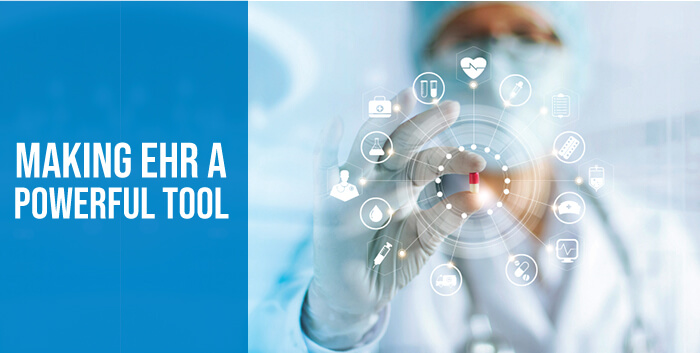 Despite its many problems, EHR has the potential to fulfill its initial promise and become a powerful, comprehensive solution. Developed with physician needs in mind, EHR can deliver built-in specialty content, customizable workflows, patient portal, intelligent billing, clearing house functionality with SMART dashboards and business intelligence reporting. An her system should transform practice operations, and with it, the bottom line.
In fact, the only acceptable EHR is one that streamlines clinical, administrative, and financial operations of care delivery organizations, enabling collaboration, productivity, and service quality.
Moving to mobile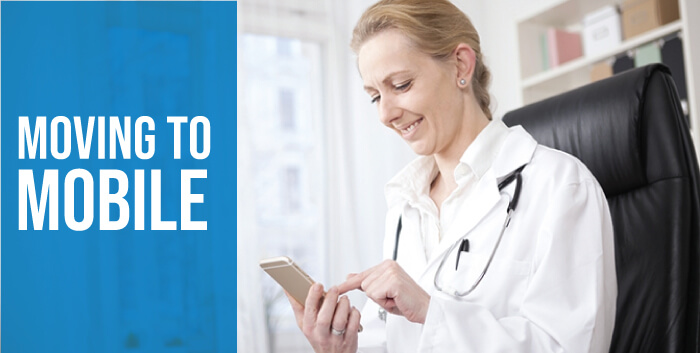 One of the most frequent criticisms of Meaningful Use (MU) requirements, is that it has become the driving force behind EHR design, leaving physician and patient needs behind. The ONC says that EHR should "actively involve clinicians and staff in the reassessment and ongoing quality improvement of technology solutions". That is true, and mobile technology is making that a reality.
The problem with complicated EHR systems is that they hide physician/patient interaction behind a complicated web of keystrokes. On the other hand, mobile EHR systems provide physicians with instantaneous visibility into the many layers of patient care and documentation. It provides the opportunity to review patient clinical details, create new patient records, electronically prescribe, and use Siri to dictate notes, all in the palm of a hand. It moves EHR from the dusty confines of the original system design and into the 21st century where it meets the fast-paced needs of today's clinicians.
Conclusion
There is a pressing need to transform EHR in order to reduce physician burnout. Burdensome keystrokes and antiquated systems are interfering with physician performance and adversely impacting patient care. It's an untenable situation that needs immediate resolution.
Streamlined, performance-based EHRs do exist. They can transform physician practices. They deliver an EHR experience where keystrokes reveal powerful knowledge bases instead of layers of opaque windows and onerous tasks.
It's time to deliver EHR systems that meet the rigorous demands of everyday practice. The delivery of systems that give physicians the tools they need to optimize quality, performance, and patient care is long overdue.