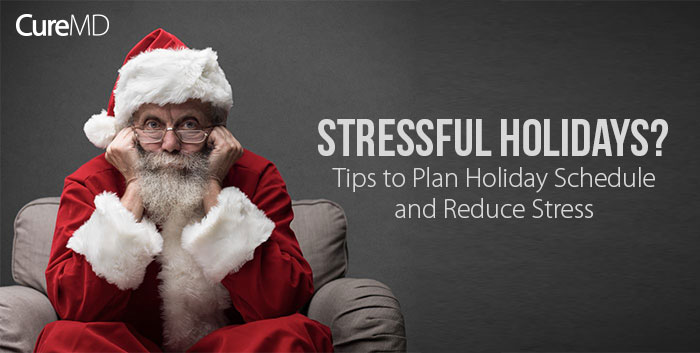 Imagine having a follow up appointment you scheduled for your Grandma being postponed, even though it was booked 2 months prior. This inconveniences the patient and frustrates the physician for having not met expectations.
This is a common occurrence among physicians worldwide, unavoidable at times due to emergencies or family commitments, but usually due to a lack of planning for the holidays. Unstructured scheduling of staff leads to misunderstandings amongst them, and ends up adversely affecting the patients.  Focusing on the following can help:
This policy must list the days that some or all of the staff has off, especially non-standard days when the office could stay open. Releasing this policy early in the year can help prevent frustration for patients and staff. It will also be beneficial in planning for the holidays.
Ensure Your Scheduling System Updates Annually with the Holiday Closure Policy:
We hear news about practices forgetting to block off holidays each year, mainly for non-standard closures.
Must Read: Is Your Practice Perfect or Does It Need Improvement?
Early Scheduling of Staff Holidays:
Each Practice has a different timeframe to acknowledge paid time off for its staff, usually preferring to schedule it early in the year by implementing an organized process of managerial approval.
Related Read: 6 Simple Ways to Reduce the Administrative Burden in a Practice
Strong Communication Links Between the Practice and Its Patients:
Holidays cause distraction, usually leading to dissatisfaction among patients. Holidays should be put on notice via signboards at least 30 days prior to the start of the holiday season. Patients need to be notified prior to office closures and online systems should be programmed accordingly. Structured holiday planning will alleviate stress in the workplace and mitigate patient dissatisfaction.