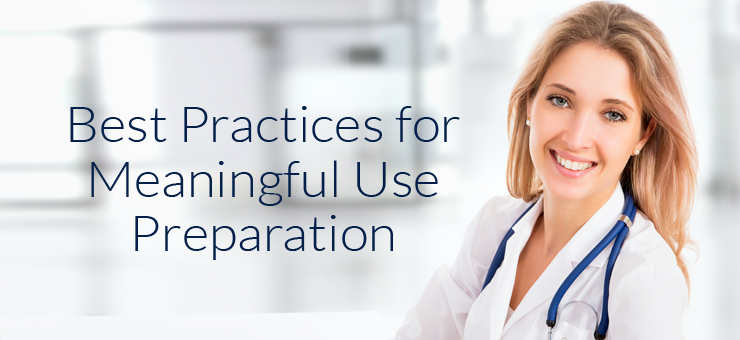 Selecting and implementing the ideal Electronic Health Record  for your practice can be a daunting task. If done properly, it can change the way your practice works – for the better. However, like most modern technologies, it comes with various challenges.
One of the first issues that practices need to resolve is to keep all their staff proactive and motivated regarding the upcoming changes in the way they had worked before. Keeping in mind that the changes are two-fold – technical and psychological; practices will need to make sure that their staff is ready to take on the new challenge. For employees, it is crucial to know and understand why changes to their current system are being made. They will need to know what the Meaningful Use Program entails, what the new EHR system will bring, and how it is going to benefit their daily workflow.
Next, your practice should make sure that all employees are ready to technically operate the new system, and how their responsibilities will change. During the implementation stage of the new EHR, practice staff should be trained according to their roles, in regards to their tasks on the new system. Training should be conducted regularly for those who are not comfortable working with computers.
It is imperative to determine the progress of Meaningful Use after you start to operate on the new EHR system. Doctors will be happy to know that many Meaningful Use compliant EHR solutions include a way to track Meaningful Use Progress on each specific objective. CureMD, allows providers to see their track record regarding Meaningful Use, against all the respective Meaningful Use objectives such as recording the patient's demographics, implementing drug formulary checks, and providing clinical summaries for patients after each office visit.
Lastly, patient education is just as important as staff education. Patients can be worried if they see changes in the usual workflow at the practice. Hence, it is imperative to make them understand how the new system is going to be as helpful to them, as it will be for the practice.
With CureMD, you can avail the benefits of the Meaningful Use program with a walk-through by consultants – where they perform initial assessment of your practice and recommend a plan, help you get trained on Meaningful Use, monitor your Meaningful Use progress, and facilitate your attestation for Meaningful Use of EHR and achieving monetary incentives.