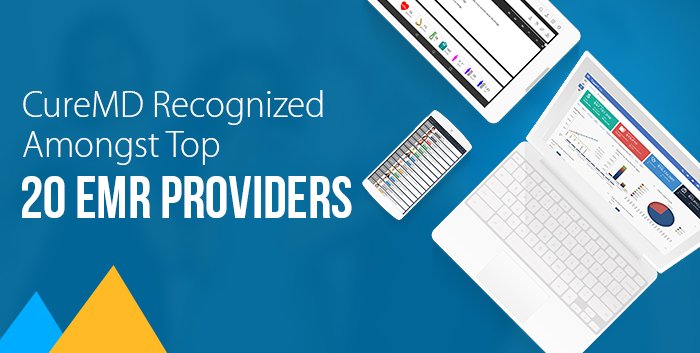 CureMD has been servicing practices across the US for over twenty years now and has received numerous accolades during that time. With an easy-to-use interface and amazing customer service, CureMD's Electronic Medical Records (EMR) software caters to 32 specialties and helps physicians and office staff efficiently manage their daily operations. The company has also been providing exemplary service to mental health professionals, making their practices substantially more organized and better coordinated; and we're not the only ones saying this!
Software Advice, a highly reliable and renowned software evaluation platform, has labeled CureMD amongst the top 20 EMR/EHR companies in the nation. Software Advice is a data-driven platform that scores EMR/EHR vendors on capability and value – the top 20 companies falling into a category called "FrontRunners."
The capability score accounts for aspects such as user satisfaction, the breadth of functionality, and potential for growth. The value score is based on how much value the software provides in comparison to its price, whether users are likely to recommend it to others, the size of the product's customer base, user reviews, and the number of Google searches for the product.
What does it mean to be a FrontRunner? According to Software Advice, FrontRunners are top software products for North American small businesses. After the evaluation of over 150 mental health EMR products, only those with high capability and value scores made the cut. Software Advice's FrontRunner ranking enables small businesses, such as small to medium-sized medical practices, to make more informed decisions regarding what software would be most suitable for them. To be considered for the FrontRunner's list, products must have a minimum score of 2.5 in capability, 2.0 for value, have at least 10 reviews, and must offer a core set of functions. They must also directly support mental health professionals.
Receiving high scores in both capability and value, CureMD has received ample recognition for its top-ranking EMR/EHR products. The company has been categorized as focusing on a more specialized set of capabilities, providing specific features to practices with unique needs. This is another addition to CureMD's long list of achievements and we definitely don't plan to stop here!